HFR Bank Systematic Risk Premia Index Methodology
Note: HFR will be discontinuing the HFR Bank Systematic Risk Premia Indices as of February 24, 2023.
The HFR Bank Systematic Risk Premia Indices are designed to reflect the performance of the universe of investible risk premia strategies. The indices encompass multiple risk premia styles across six asset classes, comprising over two hundred individual component strategies.
HFR also produces thematic HFR BSRP Indices which include components that cross risk premia asset classes and styles in order to meet a common investment objective.
Features:
DATA: Live data only, net of costs
FREQUENCY: Updated daily (T+1)
WEIGHTING: Inverse-volatility weighted
COMPOSITION: Indices represent over 200 component strategies
Risk Premia Strategies: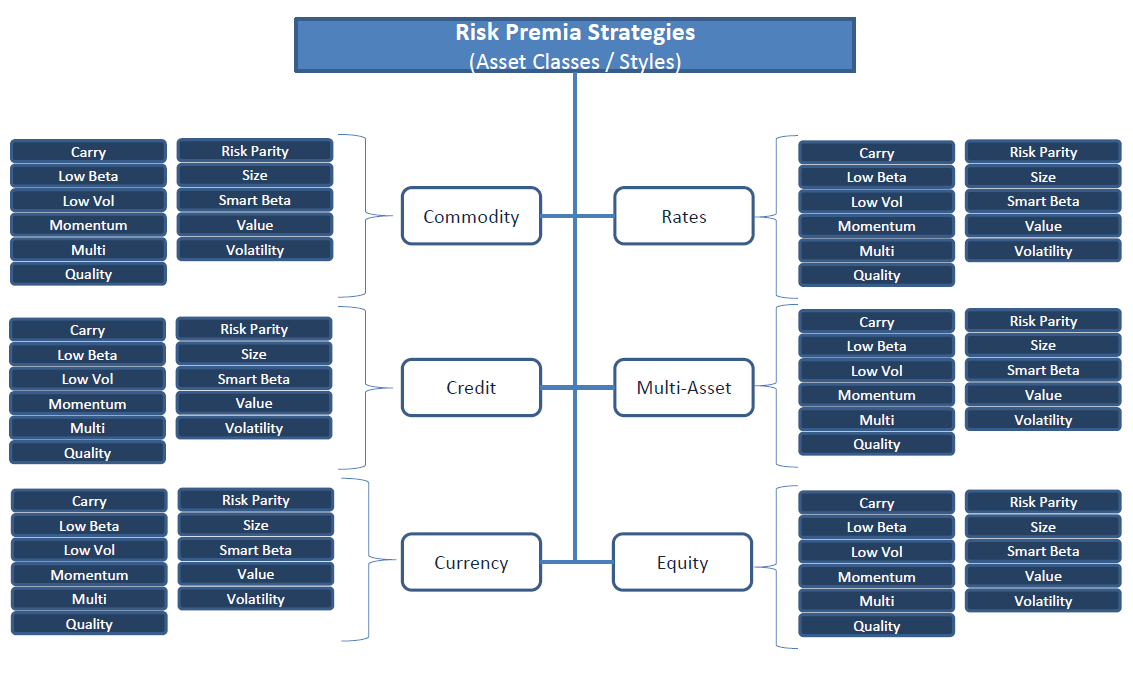 Thematic categories include Alternative Income, Risk Mitigation and Trend-Following strategies.